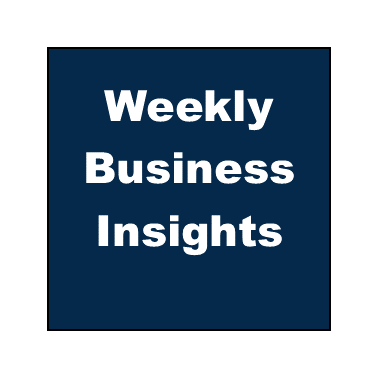 Extractive summaries of and key takeaways from the articles curated from TOP TEN BUSINESS MAGAZINES to promote informed business decision-making | Week 287 | March 10-16, 2023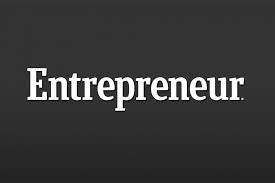 Tired of Customers Abandoning Their Online Shopping Carts? Here are 7 Foolproof Strategies to Improve the Checkout Experience
By Kobi Ben Meir | Entrepreneur Magazine | March 14, 2023
Listen to the Extractive Summary of the Article
Many people like to browse online stores, add items to their cart and then transition to other sites, leaving their items behind. You can decrease cart abandonment rates in your online store by making the customer checkout experience seamless. Here are seven tips to improve ecommerce checkout impact.
Make costs and fees clear upfront. Consumers always look for a bargain, especially in a tough economy. They definitely don't want to feel like they're being taken advantage of, so if there are additional fees you must add to the sales price, make that clear well before consumers decide to add an item to a cart.
Give customers lots of payment options. Credit card payments are no longer the only way people pay for online purchases. Adding more customer payment options can improve the user checkout experience and persuade visitors to complete a purchase.
Make your online checkout button easy to find. There's no need to make things fancy, however. A simple "Add to Cart" or something similar is often enough to do the trick. Even better, add a second "Buy It Now" button that lets them purchase an item directly and bypass the cart entirely.
Be sure your site works the same on all platforms, especially mobile. The design of your ecommerce online store should be flexible enough to adapt to different screens. You must make the checkout experience quick and easy regardless of the device customers use. Remember, buyers may start shopping on their phone and finish the purchase later on a laptop.
Ensure customer support is readily available. Glitches happen, and when they do, you need to ensure there's someone there to address the customer's concerns. Consider adding options like an online chat that connects directly to customer service. This method ensures customers can connect with someone right away.
Ensure the user has a secure checkout experience. Customers who buy online should feel safe providing you with their payment information. Ensure you have protections set up to stop credit card fraud or attempts to steal information entered by customers. Your website should follow proper guidelines for checkout forms and use protocols like Secure Sockets Layer (SSL) to protect transactions.
Utilize easy, passwordless logins. Customers might give up on a purchase if they need to go through verification processes like one-time passcodes (OTP) or multi-factor authentication (MFA) based on passwords. Going with passwordless authentication for your online store means one less piece of information customers have to remember and, therefore, means one less sticking point. Instead of using passwords, visitors can authenticate their identity using biometrics and cryptographic keys stored on a device with one click.
3 key takeaways from the article
When it comes to online shopping, having a streamlined checkout process is critical for retaining customers and closing sales.
Some tips to optimize your checkout experience are: be transparent about costs and fees up front so customers aren't surprised at checkout; offer multiple payment options to accommodate different preferences; make it easy to find the checkout button, and consider adding a "Buy It Now" option; ensure your website is mobile-friendly and functions seamlessly on all devices; provide reliable customer support to address any issues or concerns; ensure your checkout process is secure and protects customers' payment information; and simplify the login process by implementing passwordless authentication to avoid cart abandonment.
By implementing strategies, you can provide a hassle-free checkout experience that encourages customers to complete their purchases and keeps them returning to your online store.
(Copyright)
Topics: E-commerce, Marketing, Technology