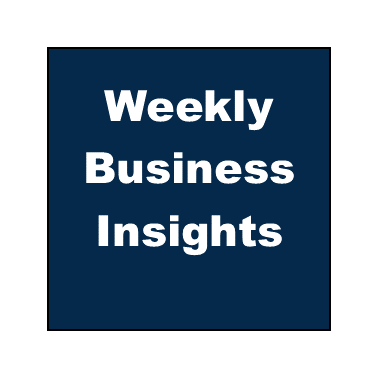 Extractive summaries of and key takeaways from the articles curated from TOP TEN BUSINESS MAGAZINES to promote informed business decision-making | Week 292 | April 14-20, 2023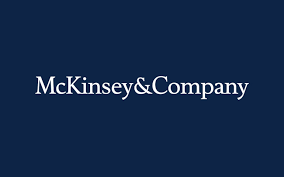 Rising CEOs: Lessons from the McKinsey Leadership Forum
By Meagan Hill | McKinsey & Company | April 10, 2023
Listen to the Extractive Summary of the Article
What does it take to become a CEO? Based on candid dialogue with current and former CEOs eight key lessons that have been gleaned from this uniquely rich data set are:
You're never ready. Almost every CEO who participated in the forum tells the authors they thought they were well-equipped for the job, given their experience leading significant business units or functions—only to realize that the job required muscles and expertise they had never developed. A purposeful preparation process helps you identify those areas that may prove most challenging. During forum sessions, participants have found it helpful to measure their readiness against the six key elements of a CEO's job: setting the direction, aligning the organization, mobilizing through leaders, engaging the board, connecting with stakeholders, and managing personal effectiveness.
Develop insight and edge from a diverse 'kitchen cabinet'. In volatile times, the competitive value of true insight rises. This is true for tier-one executives as business leaders and as CEO candidates. Yet one of the most important—and most challenging—aspects of being a top leader is getting expert, unvarnished, and diverse insight into yourself and the world around you.
Ready your value creation thesis. What will you deliver? What is your promise? To put it bluntly, how will you double the company's market cap in five years? Rising CEOs must offer a clear and detailed vision of how they will transform the company they hope to lead. They need to specify a handful of decisive moves they will take to execute that vision. And they must show, whatever their experience, that they can create value across the widest canvas, that of the entire company.
Act like a CHRO. However well-conceived your value creation thesis may be, your success as CEO will depend on deploying the right talent against the most important initiatives. Many CEOs have told forum participants that their only regret was not acting faster on talent changes.
Do what only you can do. As leaders rise through the organization, they learn that truly scaling their operating model means not overextending themselves, and instead doing what only they can do. The traditional "command and control" model has been replaced by leadership models in which the CEO serves as enabler in chief. In these newer models, doing everything is both ineffective and impossible. It is far better to catalyze the talent around you and spend your time doing things that no one else in the organization can do.
Move from a private to public persona. Rising CEOs know that they are link between the company and its external stakeholders which have greatly expanded over time. What they are less prepared for is that, in today's world of social media, every word they say—or fail to say—while interacting with these stakeholders will be scrutinized. It can also, however, present an opportunity. CEOs who deliver a consistent narrative that reflects the values of the company across traditional and social media will build trust and credibility with all stakeholders.
Manage your personal energy. Rising CEOs should be prepared to figure out a unique model for safeguarding, developing, and tapping into their personal energy. This isn't solely a matter of work–life balance; bringing the right energy to work is a job requirement. There's no single recipe that works for every leader, rising CEOs need to be ready with their own plan for managing their personal energy.
Committing to preparation is the rewarding first step. Committing to a rigorous CEO preparation process is one of the most rewarding developmental journeys a top executive can make. Engaging fully improves the likelihood of a candidate's success. But that's just one of the rewards that comes with the hard work.
2 key takeaways from the article
What does it take to become a CEO?
Based on candid dialogue with current and former CEOs eight key lessons that have been gleaned from this uniquely rich data set are: develop insight and edge from a diverse 'kitchen cabinet'; ready your value creation thesis; act like a Chief Human Resource Officer; do what only you can do; move from a private to public persona; manage your personal energy; committing to preparation is the rewarding first step; and you're never ready – it is helpful to measure their readiness against the six key elements of a CEO's job: setting the direction, aligning the organization, mobilizing through leaders, engaging the board, connecting with stakeholders, and managing personal effectiveness;
(Copyright)
Topics: Leadership, Training