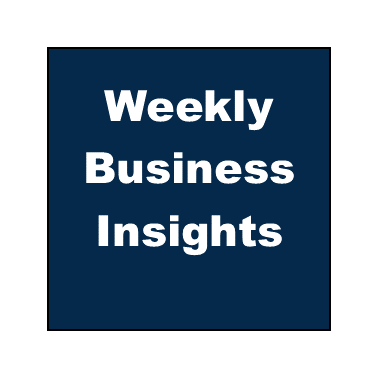 Extractive summaries of and key takeaways from the articles curated from TOP TEN BUSINESS MAGAZINES to promote informed business decision-making | Week 296 | May 12 – 18, 2023.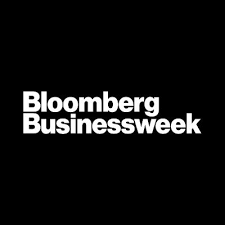 Our Ad Data Is Now Powering Government Surveillance
By Ryan Gallagher | Bloomberg Businessweek | May 11, 2023
Listen to the Extractive Summary of the Article
The innovation at the heart of the advertising technology industry is automated auctions to trade real-time data about mobile phone users—including their physical location and browsing habits, but not their real names. The primary purpose of this activity, known as real-time bidding, is to put digital ads in front of the people most likely to click on them. But it's also possible to purchase this data with other goals in mind.
One notable nonadvertising participant is Rayzone Group Ltd. The Tel Aviv-based surveillance company for years has quietly harvested advertising data and repurposed it to help governments track individuals through their mobile phones. As part of these efforts, Rayzone has acquired companies specializing in ad technology and established relationships with brokers that resell data from major advertising exchanges, including the one owned by Alphabet Inc.'s Google.
Rayzone feeds advertising data it obtains into a service called Echo, which it sells to governments around the globe. Echo is among the first known commercially available surveillance systems to exploit advertising data this way. In an email, a Google spokesperson said that the company was investigating the matter.
Privacy experts for years have been warning about the dangers of real-time data exchanges. In an April 2021 letter, a bipartisan group of US senators also expressed concerns about data shared through real-time bidding, saying it "would be a goldmine for foreign intelligence services that could exploit it to inform and supercharge hacking, blackmail, and influence campaigns." The US government itself has purchased mobile location data to track people, as have private entities looking to conduct their own surveillance.
Rayzone offers governments custom installations of Echo, priced according to the country or region where the customer wants to track people and how much data it requires. The company looks to charge as much as $10 million for its most expensive licenses. Dozens of law enforcement and intelligence agencies in Europe, the Middle East, Asia, and North and South America have purchased Echo.
Rayzone's marketing explains that the company "collects information from each internet user worldwide," with one document boasting that "the target is not aware of the monitoring and can't avoid it." Rayzone says it can provide up to six months' worth of mobile phone records, allowing governments to peer back in time to find out who was at a particular location and when.
2 key takeaways from the article
The innovation at the heart of the advertising technology industry is automated auctions to trade real-time data about mobile phone users. But it's also possible to purchase this data with other goals in mind in addition to increase the effectiveness of advertising. One notable nonadvertising participant is Rayzone Group Ltd. The Tel Aviv-based surveillance company for years has quietly harvested advertising data and repurposed it to help governments track individuals through their mobile phones.
Rayzone feeds advertising data it obtains into a service called Echo, which it sells to governments around the globe. Echo is among the first known commercially available surveillance systems to exploit advertising data this way. Dozens of law enforcement and intelligence agencies in Europe, the Middle East, Asia, and North and South America have purchased Echo
(Copyright)
Topics: Technology, Surveillance, Data