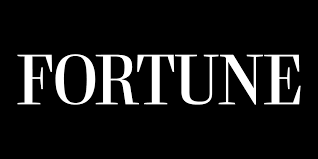 Extractive summaries and key takeaways from the articles curated from TOP TEN BUSINESS MAGAZINES to promote informed business decision-making | Week 303 | June 30 – July 6, 2023.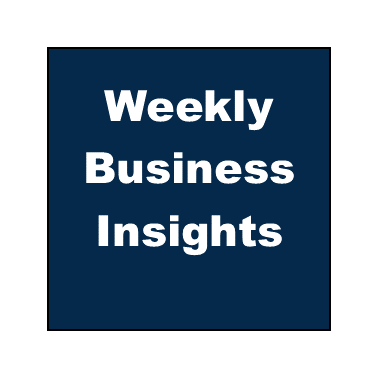 A.I. bull at the world's biggest hedge fund warns about using chatbots to make stock picks: 'It's a hopeless path'
By Chloe Taylor | Fortune Magazine | July 3, 2023
Listen to the Extractive Summary of the Article
Greg Jensen, co-chief investment officer at Bridgewater Associates—the world's largest hedge fund—is undeniably an A.I. bull, having been an early investor in ChatGPT creator OpenAI and poured funding into A.I. startup Anthropic. He isn't alone.
While Jensen is a fan of the tech, he warned market participants against using large language models (LLMs) like ChatGPT to trade equities. "If somebody's going to use large language models to pick stocks, that's hopeless, that is a hopeless path," he said, adding that the technology would be "awful" at pinpointing major turning points in the macroeconomic environment. That doesn't mean he believes there isn't a place for A.I. in wealth management.
Since ChatGPT became a public phenomenon at the end of 2022, some users have experimented with getting the technology to pick stocks—sometimes with promising results. However, Jensen said Bridgewater takes a more complex approach than this. "If you use large language models to create theories, and you use other techniques to judge those theories and you iterate between them, [you can] create a sort of artificial reasoner," noting that Bridgewater was currently deploying several forms of A.I. to harness the strengths of various different models.
"That's really what we're focused on, combining large language models that are bad at precision with statistical models that are good at being precise about the past, but terrible about the future," he said.
Ultimately, the company was starting to build an ecosystem that Jensen said would eventually be able to achieve "the types of things that Bridgewater analysts combined with their stress-testing process…can do"—but he said the firm would be able to complete these tasks at a much bigger scale because "all of a sudden you have…millions of [associates] at once."
When it came to the future of work—and whether superintelligent computers would displace investors—Jensen acknowledged that "it's definitely true that it's going to change the roles that investment associates play." "People should expect, at Bridgewater and just generally, things are changing quickly and that really requires people to be capable of playing whatever role is necessary," he said. "What I've found, and certainly the people in the lab, is you want people who are curious about these new technologies. You want to utilize them. And that's going to be really part of the future of work. I think it's going to be very hard in any knowledge industry to not utilize these [technologies]."
3 key takeaways from the article
Greg Jensen, co-chief investment officer at Bridgewater Associates—the world's largest hedge fund—is undeniably an A.I. bull, having been an early investor in ChatGPT creator OpenAI and poured funding into A.I. startup Anthropic.
While Jensen is a fan of the tech, he warned market participants against using large language models (LLMs) like ChatGPT to trade equities. "If somebody's going to use large language models to pick stocks, that's hopeless, that is a hopeless path," he said, adding that the technology would be "awful" at pinpointing major turning points in the macroeconomic environment. That doesn't mean he believes there isn't a place for A.I. in wealth management.
When it came to the future of work—and whether superintelligent computers would displace investors—Jensen acknowledged that "it's definitely true that it's going to change the roles that investment associates play."
(Copyright)
Topics: Technology, Artificial Intelligence, Stock Exchange